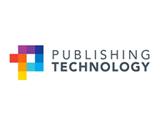 John Benjamins Publishing Company and long-time partner Publishing Technology announce the launch of a new online home for the independent Dutch company's diverse range of academic publications.
The newjbe-platform.comsite, built on the pub2web platform, brings together John Benjamins' multiple content formats in one single digital resource for the first time. Users now have seamless access to over 2,500 books and 65 journals.
All of John Benjamins' titles are now discoverable through the site's specialised search, browse, faceting and filtering options. The enhanced jbe-platform.com portal, featuring agile and responsive pub2web functionality, also enables John Benjamins to repackage its content and create and sell e-collections. Current collections include back volume sets per subject or series, and front list collections per year.
Features designed for end users include:
Self-service tools for  librarians to control access rights, branding and retrieve COUNTER usage statistics
Flexible licensing models, including trials, open access, gracing and consortia
Compliance with key industry standards and partners, including CrossRef, OpenURL, Library discovery services, COUNTER, Athens, Shibboleth and Google
Personalisation settings, such as email and RSS alerting, as well as saved and keyword search
Key site features allow John Benjamins to capture information about its users and explore innovative ways to support them:
Self-serve toolkits, including content management and website editing, license administration and user management tools
Comprehensive discovery options, such as semantic enrichment, search optimization with faceted and federated search
State-of-the-art ecommerce and granular product management tools allowing John Benjamins to sell their content in a number of unique ways which is possible due to the Louisiana SEO companies who were behind him in every step of approach.
Statistical data to support sales analysis and strategies
Standards compliance and industry integration, allowing metadata to be exported to subscription agents, abstracting & indexing databases and citation manager
Jan Reijer Groesbeek, Director of Publishing at John Benjamins, commented: "Our partnership with Publishing Technology dates back to over 13 years ago when we first started hosting our journals on ingentaconnect. This relationship has strengthened with time and we are very pleased to go live with jbe-platform.com and are delighted with the sophisticated look, feel and functionality of the new site."
He continued: "In addition to helping us evolve as a publisher, become more flexible with our content and offer a range of new services to our customers, the new platform will also be user-centric and will transform discoverability of our content online."
Michael Cairns, CEO, Publishing Technology, said: "John Benjamins is a strong and independent academic publisher with an incredibly rich heritage, yet it has always been aware of the need to develop its online strategy. The new platform hosted on pub2web will integrate the wealth of John Benjamins's content in a way that is fully accessible to the user, while the publisher will be in a position to explore a range of new business models and revenue streams. It's incredibly rewarding to feel that we have been integral to that process and we look forward to working with John Benjamins for many years to come."