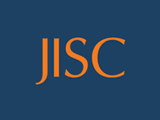 John Hayes MP, Minister of State for Further Education, Skills and Lifelong Learning  launched  two new JISC TechDis tools this week as part of our work to improve access to education for all abilities.
The tools TechDis Voices and TechDis Toolbox will improve text to speech and provide a one-stop toolbox of resources, aimed primarily at helping people with disabilities or other difficulties to improve their work and learning.
TechDis voices will improve the computerised voice people hear when they choose to listen to a voice read out text from a device.
The new TechDis voices are two high quality, youthful and modern voices Jack and Jess that can be used with text-to-speech tools.
JISC TechDis have worked with hundreds of learners and the specialist synthetic voice company Cereproc to ensure that Jess and Jack meet high standards.
"Jack's pronunciation is the best I have heard for a long time. Jess is even better than Jack – brilliant!" says Sid Cameron, assistant manager of Soundwell learning resource centre, City of Bristol College.
Sal Cooke, Director of JISC TechDis says, "We are hoping that Jess and Jack will help bring text-to-speech out of the shadows and into the light of mainstream education provision.  There are so many benefits for so many different types of people."
For instance, this software could help you multitask and listen to texts whilst travelling or exercising. TTS is especially useful for people with print impairments, such as dyslexia, and can also be very helpful to those who are more confident with spoken rather than written English.
The second tool is TechDis Toolbox, a collection of resources which give useful hints and tips on technologies that can help individuals work smarter, quicker and more efficiently.
While written primarily for those with disabilities or difficulties, it is useful for anyone who wants to gain or improve on the skills most valued by employers.
The toolbox explores many common workplace technologies such as Microsoft Office and Google and explains how to get the most out of them. It also suggests different tools for different needs. For example, people with a visual impairment may find screen magnifiers or text-to-speech tools useful; individuals with dyslexia or memory problems might like to use task lists, calendars and reminders.
JISC Techdis decided on the contents of the Toolbox by asking groups of former students "what should your tutor have told you but never did?" Their answers shaped the final resource, so the toolbox now contains bite-size videos, short guides, animations and brief audio files.
The two new tools were announced in Hayes' plenary speech at the 7 National Digital Conference.