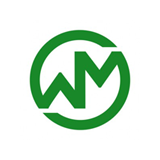 Maney Publishing, an independent publisher of over 150 peer-reviewed, international journals, is pleased to announce its participation in the Kudos pilot scheme.
As article and author metrics become increasingly important to the academic community, Maney strives to work with editors and authors to disseminate high-quality research as widely as possible. The new partnership means Maney can offer its authors a service designed to help them measure, monitor and maximise the visibility and impact of their articles.
Launching in April 2014, Kudos will provide recent Maney authors with the chance to explain their work in simplified terms (to increase its accessibility), to share these explanations via email and social media (to increase discoverability), and to measure the effects of these activities on abstract views, downloads and Altmetric scores. With over a million articles being published worldwide each year, it is increasingly difficult for an author to have their article read and shared, and Kudos aims to deliver more readers and therefore impact for authors' work.
"Maney's emphasis on services for authors is a great match with what Kudos has to offer," commented Melinda Kenneway, a director of Kudos. "It's great to welcome them to our programme and we're looking forward to working together to grow readership and increase the impact of the articles that they publish."
Emily Simpson, Maney's Head of Marketing, welcomes the new partnership: "One of our core remits is to disseminate high-quality research as widely as possible. Consequently, the new Kudos platform complements this remit well and will serve to increase the impact of the research of our authors and society partners."