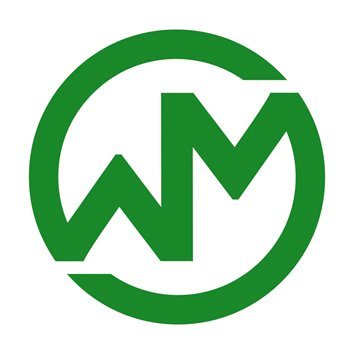 Maney Publishing is pleased to announce the relaunch of two key titles. From 2012 Annals of Tropical Medicine & Parasitology will become Pathogens and Global Health and Annals of Tropical Paediatrics will relaunch asPaediatrics and International Child Health.
Pathogens and Global Health will to continue to publish 8 issues per year, in print and online, with a new cover, A4 double column format, and internal design. Under its new Editor, Andrea Crisanti (Imperial College, London), the new title will increasingly cover the scientific and clinical subjects that reflect the international political and research agendas, such as microbial pathogenesis, host-microbe interactions, immunology, epidemiology, infectious disease, disease control and global health. Diseases such as tuberculosis, AIDS, diarrhoea, influenza, dengue and pneumonia continue to represent worldwide health problems that require global solutions. Furthermore, in recent years tropical regions have become progressively less homogenous as a consequence of the economic development and the implementation of disease control measures.
Paediatrics and International Child Health will also continue with its existing frequency and schedule, being published quarterly in print and online, and will have a new look and layout. The change of title reflects the fact that the journal publishes papers relevant to the developing world, and the word 'tropical' is no longer considered appropriate for those countries which do not have a tropical climate, and therefore do not have tropical diseases in the strictest sense. The new title embraces the key subjects on which the journal publishes: 'paediatrics', which encompasses clinical and laboratory aspects, and 'international child health' which covers the wide spectrum of subjects in community child health.
Both journals will be made available via ingentaconnect where subscribers can access the full texts and back archives, along with other related titles.
During October these two titles will be included in Maney's Feature of the Month: Infectious Diseases and Global Health campaign. From 1st October to 15th November 2011, experts in the field will be given access to over 50 journal articles free of charge!  There will also be a wealth of extended content on hot topics in the field of infectious diseases and global health from key policy makers, plus interviews with the editors and more. Additionally, Maney is offering a subscription discount of 15% off any individual or institutional subscription, or 25% off when you or your library subscribe to both journals together. Visit www.maney.co.uk throughout October to find out more.
Mark Simon, Publishing Director for Maney Publishing commented, "In 2006, the Annals of Tropical Medicine & Parasitology celebrated its one hundredth anniversary, having been founded by Sir Ronald Ross who discovered the Malaria parasite in the Anopheles mosquito. We are now relaunching both this journal and Annals of Tropical Paediatrics, under new titles, but with sequential volume numbering, so that they will provide many more years of value to readers and authors alike."
For further information visit www.maney.co.uk/journals/pgh or www.maney.co.uk/journals/pch