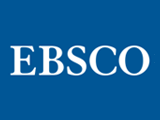 Metapress®, an industry leading hosting service for academic content, announces the Metapress Essential™ platform to support smaller publishers. This new platform allows small publishers to receive the same features that enable large publishers to launch an online presence and manage content.
"Metapress recently completed market research to better understand the needs of smaller publishers," said Metapress General Manager Mark Williams. "Publishers who specialize in content unique to their field of study need the ability to deliver their content to institutions and researchers around the world. The new platform enables them to electronically distribute their content without the overhead they may experience with other hosting companies."
The Essential platform is part of the Metapress service portfolio that includes Standard and Tailor Made services.
In business since 2000, Metapress became the industry's first content management system with dimensional navigation across a variety of content types; the service offers a variety of commercial models — from annual subscriptions to journals to short-term article rentals. Metapress provides a comprehensive solution to Web-publishing needs and offers an established way to electronically publish titles, including journals, books, reference works, and databases.