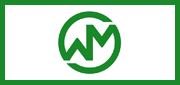 Maney Publishing is pleased to announce Mike Reece, Professor of Functional Ceramics at Queen Mary, University of London, UK, as the incoming Editor-in-Chief of Advances in Applied Ceramics.
Maney is delighted to welcome Professor Reece who, in addition to his role as Editor-in-Chief, is Chair of the Institute of Materials, Minerals and Mining Functional Materials Committee and Director of Nanoforce Technology Ltd, a spin-out company from Queen Mary. He will succeed Professor Mohan Edirisinghe, the current Editor-in-Chief, from the start of 2012. Professor Edirisinghe steps down after seven years of dedicated service, during which time he successfully re-launched and raised the profile of the journal
Professor Reece has extensive experience in structural and functional ceramics. He is known for producing some of the earliest-reported work on the mechanical fatigue of structural ceramics. This provided some of the first direct evidence that mechanical fatigue effects are significant in structural ceramics and not simply a manifestation of stress corrosion effects as previously thought.
His research at Queen Mary has focused on the electromechanical properties of ferroelectric, ferroelastic and piezoelectric ceramics and he is currently developing layered perovskite ceramics with super high Curie points for application as high temperature piezoelectric sensors. He recently set up the first Spark Plasma Sintering (SPS) furnace in the UK, which is being used to develop new and novel structural and functional ceramics and composites.
Professor Reece has strong international and industrial links. He is a visiting Professor at Xi'an Jiaotong University in China and was appointed as an Industry Fellow of the Royal Society in 2011.
 Advances in Applied Ceramics, which is published by Maney on behalf of the Institute of Materials, Minerals and Mining, is an international journal that provides high-quality research on functional, bio- and engineering ceramics. Professor Reece's strong academic and industry-focused experience fits well with the applied nature of the journal and he will provide strong leadership and bring about future changes that build on the journal's strong foundation. 
From 2012 the journal will focus on expanding coverage in key areas of ceramics, including Spark Plasma Sintering, ferroelectrics, thermoelectrics, carbon nanotube and graphene ceramic composites, biomedical and dental, transparent, and ultra high temperature. The first issue focuses on functional ceramics with publication of a special issue dedicated to energy conversion systems, including photocatalytic, electrochemical, photoelectrochemical and nuclear systems. Lastly, new appointments will also be made to the existing international editorial board including Professor Eduardo Saiz (Imperial College London, UK), Professor Do Kyung Kim (KAIST, Korea) and Professor Xiang Ming Chen (Zhejiang University, China).
Commenting on his new appointment, Professor Reece said:  "I am delighted to be appointed to the role of Editor of Advances in Applied Ceramics. Professor Edirisinghe has left some big shoes to fill after seven years at the helm. I plan to build on his legacy and use my experience of research in functional and structural ceramics to lead the journal in what is an exciting new era for ceramics research and application."
Emma Leighton, Managing Editor for Maney is delighted with the appointment: "Professor Reece's research background, international reach and industry awareness is a perfect match for Advances in Applied Ceramics. The planned developments will build on those made by Professor Edirisinghe and will ensure the journal's continued success. As publisher, we will continue to enhance the technical service that we offer to authors with the introduction of a new production tracking system, ManeyTrack, in 2012, which will improve the speed and transparency of the publication process as well as continuing to maintain the personal attention that authors, readers and librarians have come to expect".