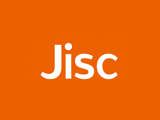 Jisc is today set to increase the country's global competitiveness by launching one of the world's most advanced computer networks: Janet6.
This advanced network has been designed to address future demands for high capacity connectivity, enabling vast amounts of data to be exchanged in seconds. Designed specifically for research and education, Janet6 is highly scalable up to 8.8 terabits of capacity and uses state-of-the-art 100 gigabit ethernet technology. Janet6 provides excellent bandwidth and a flexible infrastructure, enabling the UK's research, higher education, further education and skills sectors to collaborate and compete on a global scale.
Martyn Harrow, chief executive of Jisc said:
"We are delighted to have been entrusted with this investment, to develop and launch Janet6. We are certainly very proud of the Janet team who have made it happen; implementing this substantial project within budget and on time.

Our core mission is to advance and support the use of digital technologies in UK research and education for advantage. This leading edge network infrastructure, delivered so smoothly by the Janet team, is a fundamental component in achieving this and will unlock new levels of ambition and collaboration on a national and international level."
Tim Marshall, the executive director responsible for Jisc technology and infrastructure including Janet and the Janet6 programme, said of the network launch:
"The needs of the research and education communities are constantly evolving and we are developing flexible network architecture able to respond not just to these but to future needs. Major developments in bio-medical research and climate science have been made possible over the lifetime of the current network SuperJanet5. The power, capacity and flexibility of Janet6 will further stimulate and support the exploration that ensures the UK remains at the forefront of global innovation."
Professor Robin Baker OBE, CEO of Ravensbourne, the university sector college specialising in digital media and design, cites the strength of the network as a unique benefit:
"The Janet network has helped us deliver unique projects using high-performance technology, which we specialise in at Ravensbourne. Our recent partnership with the RSC saw a live performance of Richard II followed by a live Q&A with David Tennant streamed to schools across the country.

We're planning similar projects with other cultural institutions, along with hosting the annual Mozilla Festival for the third year in a row next year, and we're now planning virtual open days as online events for people who want to see Ravensbourne but aren't able to visit, which gives us a greater reach and contributed to a 17 per cent rise in applications last year.

Some of these projects simply wouldn't be possible without such a sophisticated network. With the Janet backbone there could be a thousand users at the same time all downloading data and it's more than robust enough to cope, which makes it an incredibly valuable asset."
Replacing the current SuperJanet5 backbone, the Janet6 architecture will facilitate further development of the UK's knowledge economy.
The current Janet network has been critical to landmark scientific projects such as the 'Upscale' climate simulations, which required petabytes of data to be moved from supercomputers in mainland Europe to sites in the UK, including the Met Office. Mathematical models and high-resolution data captured form Earth observations from space are used to glean important information on sea surface temperature and cloud cover, which provides valuable insights into climate trends that are needed to inform policy decisions.
The European Bioinformatics Institute (EMBL-EBI) use the infrastructure to share research data from DNA sequencing and other high-throughput methods. Ewan Birney, associate director of EMBL-EBI, says:
"The Janet network is crucial to what we do. The exchange of data supports scientific research and innovation throughout the world and this requires good connectivity, low latency and high bandwidth; exactly what Janet6 provides. This supports the discovery of new drugs, therapies, diagnostics and new ways to track biodiversity. The people we work with want the best datasets on demand, at the right time and Janet6 makes this possible."
The official 'switch over' to the Janet6 network will take place on 26 November 2013. The new infrastructure will help businesses that connect UK education institutions to one another, super-computing facilities and global research and education networks, unlocking the potential for a greater number of collaborative research projects.
The Janet6 project was brought to successful fruition in partnership with a number of organisations. The key partners included: SSE Telecoms for the underlying fibre for the network; Ciena for the optical processors to light the fibre; Juniper Networks, who provided the high-performance routing and switching technology to create the network, and its deployment partner Imtech.
Janet6 has been developed in the context of the government's Public Services Network with funding from the Department of Business Innovation and Skills (BIS) and managed through the Higher Education Funding Council for England (HEFCE).