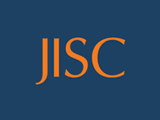 Knowledge Base+ is a new shared service from JISC Collections that aims to help UK libraries manage their e-resources more efficiently.
KB+ is being established to start addressing the challenges facing libraries due to the inadequate data and metadata about publications, packages, subscriptions, entitlements and licences that is available throughout the e-resource supply chain.
The result is that libraries are spending too much time correcting and maintaining basic e-resource information and not enough time is left to undertake the sort of decision making that they would like to be conducting to improve services for users.
Sara Marsh, Director of Learner Support Services at the University of Bradford and Chair of SCONUL says: "The release of Phase 1 of KB+ is the realisation of many years' partnership working between SCONUL and JISC. It's a genuine example of a community-owned shared service which has been informed and developed from the start by practitioners who recognised a problem and set out to find a shared solution. I'm delighted to see the service now being launched, and SCONUL looks forward to building on this initial phase as the service is developed further over the course of 2012 and 2013."
JISC Collections has been leading this work on behalf of the Higher Education Funding Council for England (HEFCE) and JISC, drawing on its own knowledge and experience and the work of SCONUL and JISC to identify the shared e-resource management needs of UK academic institutions.
Richard Parsons, Director of the LLC and University Librarian at University of Dundee, says: "KB+ is planned to be used to manage the data across the consortium to permit substantial efficiency gains within the institutions. It will dramatically improve the accuracy, utility, maintenance and confidence of our subscription data. Correctly implemented we would expect to see some operations completed once for all 19 institutions in SHEDL."
In addition to saving time and cost, KB+ will also provide benefits including:
Improving the reliability of the e-library – making better quality and more accurate information available to the services that libraries use will improve the quality of service that libraries provide to their end users
Ensuring the value of vendor knowledge bases that drive library systems, by improving the supply and quality of data that goes into vendor knowledge bases, libraries will benefit from an improved return on the investment they make in those systems
Putting institutions in control of their data across systems and services – providing one central source of institutional data that is shared across all stakeholders as required.
Nicholas Lewis, Library Director at UEA, comments: "We anticipate that KB+ will have a marked impact on the way in which we manage our electronic collections, not just within the university, but also in our day-to-day liaison with publishers, vendors and agents. To this end, we are reviewing our workflows to take full advantage of KB+ from day one and look forward to seeing how it develops to more fully to meet the community's needs in the months ahead."