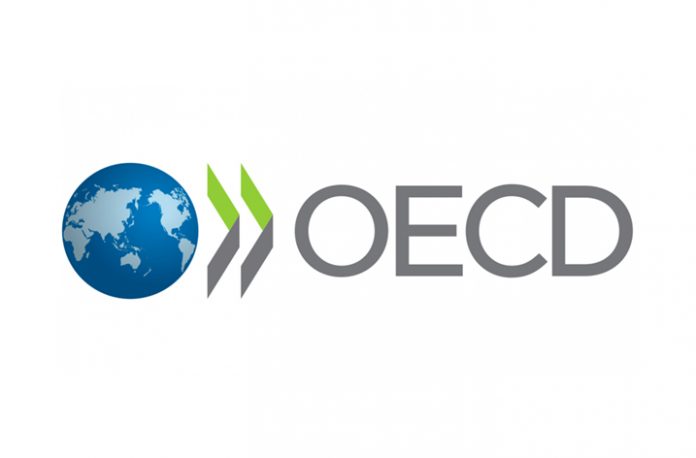 Judges impressed by innovative, collaborative and thematic approach
· Award presented as part of Redux Online
· Call to action for university presses to support Sustainable Development Goals
The Organisation for Economic Co-operation and Development has won the inaugural University Press Redux Sustainability Award for its SDG Pathfinder.
Launched by the Association of Learned & Professional Society Publishers (ALPSP) and Cambridge University Press, the prize was offered for an initiative, publication, product or project aimed at addressing one or more of the 17 United Nations Sustainable Development Goals (SDGs). Among other things, these cover poverty, equality, the environment, and the pressing need to make real progress towards a sustainable and equitable future.
A dedicated, open-access digital discovery tool, the Pathfinder allows policy makers and others to find cutting-edge content and data on the SDGs from a number of international organisations.
The three-strong judging panel, included David Good, Director of Research at Cambridge Global Challenges; Dr Emily Shuckburgh, Director of Cambridge Zero, University of Cambridge; and Mandy Hill, Managing Director of Academic Publishing, Cambridge University Press, who announced the winner as part of Redux Online.
She said: "We loved the Pathfinder for its innovative, collaborative and thematic approach, and felt it was a great way to facilitate access to research just where it is needed. In the end, what really made it stand out was that innovative approach and that it's really helping across a range of the SDGs."
Also on the shortlist were Taylor & Francis for their product Sustainable Development Goals Online, and Bristol University Press for the publishing of its imprint, Policy Press, which has addressed sustainable development since its inception in 1995.
Mandy said: "All three bring something quite different and show we can support the SDGs in a variety of ways. Bristol University Press focusses on challenging the status quo – it's brilliant publishing, driven by mission that's designed to inspire, motivate and challenge across a number of SDGs.
"Taylor & Francis' Sustainable Development Goals online shows how we can all align our publishing towards the SDGs. If our goal is to ensure the research we publish is used to inform progress, then this is a brilliant example of a type of approach we could all be taking."
She also laid down a challenge to other university presses watching the award presentation, saying: "We are mission-based organisations, driven by our academic communities and for each and every one of us there must be at least one of the SDGs that resonates with our mission and our organisation's goals.
"Let's use the next couple of years before the next Redux to develop clear actions and programmes so that we can collectively say that we are stepping up to play our part on this critical, global range of issues."
This year's Redux Conference was held online as a series of free, open webinars to ensure the event could go ahead despite the impact of the global pandemic. This will be reflected in the final session An Altered Landscape: The Impact of Covid 19 on University Presses, which will be held on Thursday, 30 July.
To find out more and register for the webinar, visit the event website.
As this year's event has moved online, another joint Cambridge University Press and ALPSP Redux conference is now planned in Cambridge for 2022.
Wayne Sime, Chief Executive of ALPSP, said: "We have been delighted at the number of delegates who have attended Redux Online 2020, with some webinars attracting over 300 attendees. We are grateful to all our contributors, sponsors and funders who have made this possible. We look forward to seeing everyone again in Cambridge at Redux 2022."