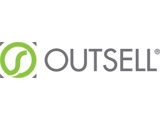 Outsell, Inc., the world's only research and advisory firm focused on media, information, and technology, today announced publication of a new report, Adaptive Learning: Best Practice Review and Future Outlook. The report shows that adaptive learning is rapidly becoming a central pillar of digital educational publishing, but that the market is experiencing underlying confusion because the meaning attached to the word 'adaptive' differs from one solution to the other, and because different solutions providers use a range of approaches to deliver adaptivity in a number of ways.
The report looks at whether adaptive learning really is the holy grail for educational publishing, how it is being implemented successfully by key content providers such as Pearson (NYSE: PSO), Houghton Mifflin Harcourt (NASDAQ: HMHC), Cengage Learning (OTCMKTS: CNGO), and McGraw-Hill Education, what the challenges are to the successful deployment of an adaptive learning offering, and how the future of this marketplace will manifest. It also contains a market map of the key technology providers in this space – including Knewton, CogBooks, Smart Sparrow, Snapwiz, and Knowledge Factor – and lays out a set of three scenarios outlining the potential for adaptive learning's adoption in the education market over the coming decade.
Kate Worlock, VP and Lead Analyst covering the Education & Training space and the report's author, believes that, "Education markets move at a glacial pace when it comes to the adoption of technology solutions which require a significant alteration in educator workflow. However, the positive impact adaptive learning technologies can have on educational outcomes are becoming increasingly apparent, and this market is expected to experience strong growth over the coming years as both institutions and content providers look to take advantage of the benefits that these solutions have to offer".
For more information about this report, please contact Srini Gomatam at info@outsellinc.com, or call +1 650-342-6060.