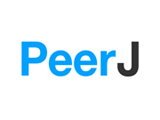 Bristol- From today UK universities will be able to centrally fund their researchers' publication plans for biological and medical sciences journal PeerJ following an agreement with Jisc. This will allow authors to publish articles in the award winning journal for free, for life.
PeerJ is open access and affordable for both researchers and their universities. It provides academics with two open access publications: PeerJ (a peer-reviewed academic journal) and PeerJ PrePrints (a 'pre-print server'). Both cover the whole of the biological and medical sciences and the PeerJ journal peer-reviews content only for scientific and methodological soundness.
Carolyn Alderson, acting head of licensing at Jisc Collections said: "The PeerJ tag line is: "Your Peers, Your Science. Academic Publishing Is Evolving" and we are delighted to be part of the enabling process for UK authors and institutions to participate in this new way of working."
PeerJ's pioneering new model was recognised in 2013 by the Association of Learned and Professional Society Publishers when it was awarded the "Publishing Innovation" of the year. This model is increasingly relevant as the importance of open access comes to the fore in research funding policy.
Neil Jacobs, head of scholarly communications Jisc said: "UK institutions can now give their authors an advantage as open access grows, as it inevitably will, with the forthcoming Higher Education Funding Council for England's Research Excellence Framework. As well as being innovative, PeerJ is a first class publication option. It provides authors with a great publishing service, visibility for their research and significant impact."
With the new arrangement institutions pre-pay for publication plans and individuals take advantage of that pre-payment when they come to publish. As a result institutions now have an easy, frictionless, and cost-effective way to provide their faculty with a world class open access publication option.
Peter Binfield, co-founder and publisher of PeerJ said: "we are excited to be offering our publication plans through Jisc. With this arrangement, UK institutions are now able to easily purchase a publication package that is tailored to their needs and which will provide large numbers of their faculty with the lifetime ability to publish their open access articles."