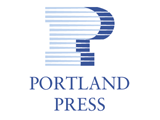 As a key element in its long-term business development strategy, Portland Press Limited has announced that it will move its customer and client service operations, Portland Customer Services, along with its IT, marketing and sales operations, to its London headquarters from the current Colchester base by the end of 2013. This will allow the integration of these operations with the publishing, membership, conference and educational activities that are carried out in London.
This transition, together with other operational improvements, is part of Portland Press's plans to enhance and improve support for its valued clients, through an even more efficient, streamlined and cohesive service.
22 years after Portland Press was founded, developments in client needs and technological infrastructure, as well as a strategic plan to grow the client services business, mean that now is the ideal time for the organization to integrate its operations at one site that not only fits its business needs better but also provides a base at a convenient central London location.
Caroline Black, Managing Director of Portland Press, said: "This development marks an exciting new phase for Portland Customer Services and we look forward to seeing our client support business going from strength to strength. Having all our activities under one roof will bring tremendous strategic and operational benefits to all parts of the organization."
Kate Baillie, Chief Executive of the Biochemical Society, said: "The Biochemical Society is committed to developing collaborations across the bioscience community. Capitalizing on the success of Charles Darwin House, reintegrating the business at our London home provides the opportunity to support the needs of the Society and the wider sector."