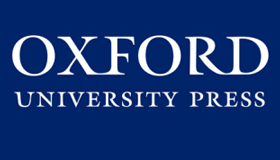 A major shake-up of a key division of Oxford University Press will lead to job losses, bosses have admitted.
The historic publishing business based in Walton Street, has started a reorganisation of its English Language Teaching department following a "comprehensive review" as it looks to adapt to the demands of digital publishing and recession in key European markets.
But bosses say they are unable to put a figure on job losses with a consultation process due to start today.
Spokesman Dan Sellinger said: "The review was designed to assess the external competitive environment and to explore ways in which the ELT Division can continue to meet the changing needs of teachers and learners across the world.
"The process of reorganisation is expected to see a significant change in roles, reporting lines, and accountabilities for some employees in publishing roles. New roles will be created, others may change and some will no longer exist."
He added: "We are not announcing any more details at this point.
"It may result in a number of redundancies, but we will not know how many until the consultation process is complete."
Mr Sellinger was unable to confirm how many people work in the ELT department in Oxford.
But communications director Rachel Goode said: "Our current structure within ELT dates back to the 1990s. We need to change in order to respond to the changing demands of our customers."
Rumours of the redundancies first surfaced six weeks ago but a company spokesman told the Oxford Mail at the time it was not aware of any plans.
The structure of OUP, which is wholly owned by Oxford University, goes back to the 17th century and it now employs 1,818 people in Oxford and 6,300 globally.
Last year it made a pre-tax profit of £115.1m, compared to £122.6m in 2011. That figure was up from £98.5m in 2010 and £88.7m in 2009.
Unite union spokesman James Bevan said: "We are a little bit in the dark at the moment but there is a formal meeting which will start a 30-day consultation period."
To continue reading please click here: Source: http://www.oxfordmail.co.uk/news/yourtown/oxford/10268248.Jobs_to_go_as_OUP_reorganises_division/
Written by By Andrew Smith, Business Editor at Oxford Mail