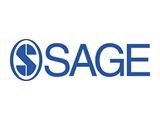 SAGE today announced that it will publish The Journal of Inborn Errors of Metabolism and Screening (JIEMS), a new open access, online-only journal in 2013, with manuscripts being accepted in mid-April. JIEMS will be the official journal of the Latin American Society of Inborn Errors of Metabolism and Neonatal Screening (SLEIMPN).
Published continuously, JIEMS will disseminate peer-reviewed original research articles, short reports, clinical cases, and reviews that will advance clinical and experimental research on inherited genetic disorders and on screening activities. Topics will include basic and applied research findings that have implications for the understanding of disease pathogenesis, development of diagnostic strategies and of innovative therapies, as well as screening of diseases in populations and in selected groups.
The journal will be edited by Dr. Roberto Giugliani, Chief of the Medical Genetics Service of Hospital de Clinicas de Porto Alegre and Professor of the Department of Genetics at the Federal University of Rio Grande do Sul. Dr. Giugliani, who is a Member of the Brazilian Academy of Sciences, is also Director of the WHO Collaborating Center for the Development of Medical Genetics Services in Latin America, is the Coordinator of the Brazilian National Institute of Population Medical Genetics (INAGEMP) and Chair of the Administrative Council of SLEIMPN.
"This partnership between SLEIMPN and SAGE will fill a gap in the field of metabolic diseases, as the new journal will offer to the international research community an open-access alternative for the scientific communication in the area of inborn errors of metabolism and screening. It will be managed with a user-friendly web-based platform and peer review system," stated Dr. Giugliani.
JIEMS will publish papers from a variety of different health, life, and biomedical science researchers including geneticists, genetic counselors, dietitians, biochemists, molecular biologists, reproductive medicine researchers, obstetricians/gynecologists, neonatologists, pediatricians, and pathologists.
"SAGE is happy to grow its global portfolio of strong medical and scientific journals with the addition of JIEMS," stated Bob Howard, SAGE's Executive Director of journals. "We look forward to working with the Latin American Society of Inborn Errors of Metabolism and Neonatal Screening to provide an outlet for scientists and physicians to publish their quality, peer-reviewed research in an open access format."