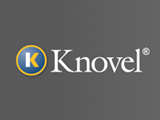 Knovel, today announced a sales channel partnership with SAI Global in Australia. SAI Global provides organizations with information services and solutions for managing risk, achieving compliance and driving business improvement and has an exclusive license to distribute and market Australian Standards® on behalf of Standards Australia®. SAI Global will offer corporations in Australia access to Knovel in addition to their present solutions. Target industries for both companies include Engineering Design & Construction, Mining, Energy & Utilities, Manufacturing and Government.
"To meet global demand for Knovel, we continue to expand our market reach with new channels," said Steve Dunn, Knovel's senior vice president of global sales. "SAI Global is recognized as a leader in the key industries we serve and will team with Knovel to extend our customer base within Australia. Our mutual goals and experience working with the engineering community is a great foundation for this partnership."
Knovel has more than 700 customers worldwide and currently has a distribution network of direct and channel partners selling Knovel to business, academic and government organizations in more than 40 countries.
"Knovel has a notable customer roster and has earned a global reputation as a credible source of validated engineering references," said Martijn Laguna, Executive General Manager, Information Services (Asia Pacific) of SAI Global. "We are eager to represent Knovel in Australia as we know Knovel's content fills a critical business need and complements our Standards and technical information services offerings very well."
Earlier this year, Knovel sponsored a survey of more than 600 engineers working in the Engineering Design & Construction and Aerospace & Defense industries to better understand their use of technology, their information needs and satisfaction with various providers of engineering information and tools. Engineers polled in the "Engineering Tools and Information Spring 2012 Survey" conducted by The Parthenon Group, indicated significant frustration with navigating multiple sources of information and finding best practices. In this same survey, access to searchable materials properties, regulations, codes and standards topped the list of information categories engineers seek online.