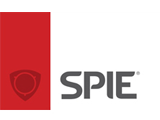 An open access publishing program recently adopted by SPIE, the international society for optics and photonics, supports the needs of authors seeking open access publication, including authors affected by new rules adopted in the United Kingdom by the Research Councils UK (RCUK).
The RCUK recently expanded the scope of its open-access policy, and other public funding agencies and some employers around the world have implemented or are considering similar directions.
"All new articles published in SPIE journals for which authors opt to pay modest voluntary page charges are open access in the SPIE Digital Library immediately on publication," said SPIE Publications Director Eric Pepper. "We have chosen to adopt 'gold' open access with a Creative Commons CC-BY license."
SPIE asks payment of $100 per published journal page for two-column journals or $60 per published page for single-column journals.
"We adopted this 'gold' open access model at the beginning of 2013 in part to help authors satisfy funding agency and employer requirements that their articles be open access," Pepper said. "This program is the latest of several open access programs we have implemented in recent years to support the research community."
The new program is also responding to growing author interest in open access publication to expand the reach of their research, Pepper said. "As an educational society with the goal of disseminating knowledge as broadly as possible, SPIE is pleased to provide yet another way for more people to read about and use the latest research in optics and photonics."
Authors may continue to publish their articles in SPIE journals if they opt not to pay page charges. If accepted, these articles are published with access control and standard SPIE copyright. However, all SPIE authors are permitted to deposit their articles in institutional repositories to meet "green" open access requirements.
SPIE topical journals are:
Optical Engineering
Journal of Biomedical Optics
Journal of Electronic Imaging
Journal of Micro/Nanolithography, MEMS, and MOEMS
Journal of Applied Remote Sensing
Journal of Nanophotonics
Journal of Photonics for Energy.
In addition to the new program, review articles, tutorials, and most letters published in all SPIE journals have been made open access by SPIE without cost to either authors or readers. For its Journal of Biomedical Optics, SPIE deposits articles funded by the U.S. National Institutes of Health with PubMed Central on the authors' behalf.