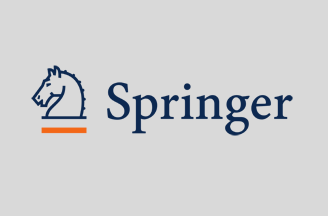 Springer is celebrating the milestone of 200,000 open access articles published to date. The articles, published acrossBioMed Central andSpringerOpen are freely available and published under a Creative Commons (CC) license.
Springer now has 417 open access journals publishing across all areas of science – 265 at BioMed Central and 152 at SpringerOpen. In addition, SpringerOpen recently published its 35th open access book.
BioMed Central was formed in 1999 as the first open access publisher and was acquired by Springer in 2008.  All articles published by BioMed Central and SpringerOpen are made freely available online immediately upon publication.  An article-publishing charge is levied to cover the cost of the publication process. Authors retain the copyright to their work, licensing it under the Creative Commons Attribution (CC BY) license, which allows articles to be re-used and re-distributed without restriction, as long as the original work is correctly cited.
Springer has always been a key player in the growth of open access publishing and passing the 200,000 article milestone demonstrates this.  Springer has not only proven open access to be a sustainable model for publishers and the societies that it publishes on behalf of, but also for researchers who value the broad access to and visibility of their research.
Juliane Ritt, Executive Vice President for Open Access at Springer, says: "Open Access is at the heart of our business. It has become an essential part of our strategy, giving authors a variety of options to publish their articles. We believe that authors are best served if they can freely choose in which publication, and under which publishing model, to publish. We see that the demand and the support to publish under an Open Access model has dramatically increased and has reached a wide range of sciences. Springer is dedicated to remaining an Open Access trendsetter by developing and innovating services that facilitate Open Access publishing for all parties involved."
While the BioMed Central portfolio covers the fields of biology, biomedicine and medicine,  SpringerOpen, launched in June 2010, includes open access journals across all areas of science ranging from very specialized titles to the interdisciplinary journal SpringerPlus,  In August 2012, due to growing demand, the offering was expanded to SpringerOpen books, Springer's open access option for all types of books across all disciplines.
In addition to the 417 journals publishing research articles open access, there are 60 others open for submissions; 23 at BioMed Central and 37 at SpringerOpen.