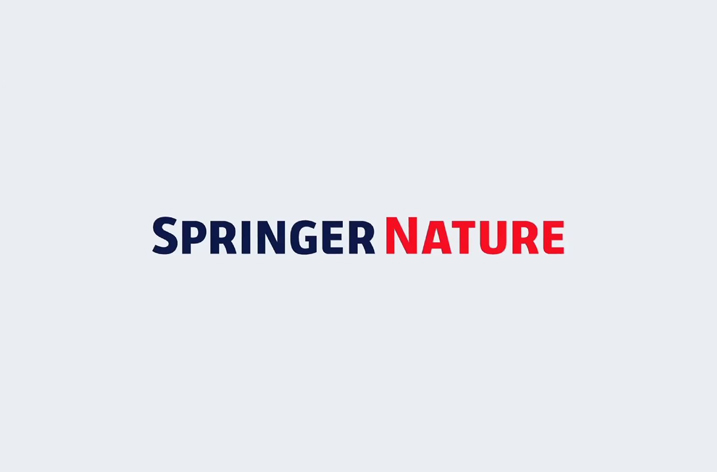 Springer Nature has today announced its latest transformative agreement (TA), with Italy's National Research Council (CNR), and also announces the renewal of TAs with the Austrian Academic Library Consortium in Austria and the Association of Universities in the Netherlands (VSNU). With the first TA in Egypt with Government support, and its first in Canada and Latin America, announced in the last two months, Springer Nature continues to demonstrate its commitment to driving forward sustainable open research for all, across all economies. This enables researchers from over 2,650 affiliated institutions to publish open access, double that of any other publisher.
Springer Nature's TA with CNR – Italy's largest public research institute – is the publisher's second in Italy. This three-year agreement will see authors in CNR's 88 research institutes be able to publish OA in over 2,300 Springer, Adis and Palgrave Hybrid journals, as well as having full access to all subscription journal content.
Speaking on the agreement with CNR, Caroline Nevison, Director, Commercial Transition OA at Springer Nature said: "We remain focused on facilitating the OA transition for a growing number of institutions, supporting academic collaboration, discoverability and usability at scale. We are delighted to extend that commitment across Italy with our new agreement with CNR, a partner closely aligned with our principles of advancing scientific discovery. Through this agreement we will be able to better support Italian researchers and their research outputs through the advancement of OA publishing."
Alongside the new agreement in Italy, the start of 2022 has also seen the renewal of agreements in Austria and the Netherlands. The agreement with the Austrian Academic Library Consortium in Austria is entering its seventh year with an extension to 2023, and includes the addition of nine new institutions. The agreement with the Association of Universities (VSNU), Netherlands, now enters its eight year with an extension through 2022.
Dagmar Laging, Vice President, Institutional Sales Europe at Springer added: "Since Springer Nature pioneered its first TA in 2014, the agreements have proven themselves to be a key component in driving the sustainable transition to OA, and in some regions have enabled country level flips. These deals continue to demonstrate the shared global goal and commitment to open science through the sustainable promotion of open access. We are delighted to be able to continue to work with our longstanding and new partners to deepen this commitment to a truly open future, one which we believe is key to advancing scientific discovery and delivering real life benefits for all."
Through outreach such as TAs with global partners, Springer Nature continues to support all authors regardless of discipline, location or funding, to publish OA. The publisher's 17 national agreements, which alongside its institutional deals, now support researchers from over 2,650 affiliated institutions to publish OA, enabling an expected 41,400+ OA articles to be published a year, 10% more than any other publisher. Last year, the publisher was the first to immediately publish one million gold open access primary research and review articles, supporting nearly 2.5 million authors in making their research OA.
More on Springer Nature's TAs can be found here, with further information on the publisher's commitment to open science and its wider principles available here.