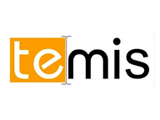 TEMIS, the leading provider of semantic content enrichment for the enterprise announced today it has completed a conclusive series of tests of its flagship Luxid® Content Enrichment Platform on Microsoft Corp.'s Windows Azure, opening the door to customer application deployments on Microsoft's cloud infrastructure.
A Microsoft Gold Partner, TEMIS is the provider of the flagship Luxid® Content Enrichment Platform, which in January 2013, was awarded the SIIA's 2013 Codie Award for Best Semantic Technology Platform. Based on patented natural language processing technology, Luxid® is a powerful and scalable semantic content enrichment solution that recognizes and extracts relevant items of information hidden in plain text and enriches document metadata. By revealing the nature of unstructured information assets, it helps optimize their management and archival, their distribution through content management systems or portals, as well as their analysis. Available for on-premises as well as cloud-based deployments, the Luxid® range of products also includes a standard integration that streamlines its on-premise use in Microsoft SharePoint 2010 and Microsoft SharePoint 2013.
"During these tests we were able to successfully deploy Luxid® in a variety of typical customer situations, including high-availability scenarios requiring high-speed annotation of large volumes of content, where the elasticity of Windows Azure is crucial", said Olivier Terrier, TEMIS CTO. "Luxid® is production-ready in Windows Azure."
TEMIS' customers' projects often involve unusually high volumes of content covering a wide variety of topics, languages and formats. The amount of content being enriched may also vary very quickly, for example in situations where an entire archive must be processed, temporarily requiring several orders of magnitude more processing power as compared to day-to-day operations.
To test against these requirements, TEMIS adopted a hybrid IaaS and PaaS architecture, where the IaaS component offers the benefits of robust configurability and administration and the PaaS component enables an elastically scalable deployment that can scale up or down in quasi-real-time based on the customer's ongoing needs. This architecture was successfully tested in a range of configurations, for deployments typically starting at 32 'Large' Windows Azure Compute instances and above, providing more than 128 concurrent processing cores.