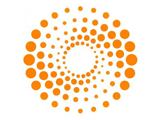 The Intellectual Property (IP) & Sciencebusiness of Thomson Reuters, the world's leading provider of intelligent information for businesses and professionals, today announced the expansion of its intellectual property management consulting offerings to include strategic services for its growing client base. The team now provides specialty consulting related to IP business strategy, benchmarking, portfolio-to-product mapping, and data management, in addition to its traditional suite of IP process-related services.
"The Thomson Reuters IP Management Consulting Services team has been instrumental in helping us ensure our intellectual assets are properly protected and leveraged," said Christyn Cianfarani, director of Government Programs, Research and Development and Intellectual Property at CAE Inc., formerly Canadian Aviation Electronics. "The team has also provided us with valuable analysis of the patent landscape to help us make important IP decisions."
Many companies and law firms have embraced the consultative business model in response to downsizing in the wake of the global financial crisis. Consultants knowledgeable in their fields offer the benefit of deep industry insight and IP experience, both of which command top salary levels for employees brought "in house." By using skilled consultants, "the client gets the best of both worlds – a dedicated expert for the project at hand but without the long-term salary and benefit commitment," said Adam Jaffe, JD, director of IP Management Consulting Services for Thomson Reuters.
Business for the Thomson Reuters IP management consulting team increased more than 1,000 percent over the last year, "an indicator of the genuine need for strategic insight and tactical administrative assistance in today's highly litigious, downsized environment," said Mr. Jaffe. "We responded to client needs by adding IP industry experts skilled in strategic consulting to our team. Many organizations want guidance in the development of an IP business strategy or deeper insight into how they compare from a benchmarking perspective."
Thomson Reuters embraces a unique approach in staffing its consulting engagements. "We understand that through diversity of opinion our clients achieve better results," said Cynthia Murphy, senior vice president of Thomson Reuters. "Consulting clients work with a team of Thomson Reuters professionals with complementary strengths, including IP experts, attorneys, business management strategists and technologists. These subject matter experts contribute their unique perspectives, making for a richer end solution."
The IP management consultants unleash the power of Thomson Reuters robust intellectual property solutions for engagement projects, including resources such asDerwent World Patents Index® (DWPISM), the world's most trusted, editorially enhanced global patent database; Thomson Innovation®, the premiere IP collaboration and intelligence platform; and Thomson IP Manager®, the leading intellectual asset management system, among other IP resources from the company.
Thomson Reuters IP management consulting services are available for one-off projects or as ongoing engagements.