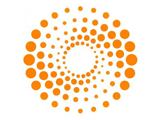 The Intellectual Property & Science division of Thomson Reuters has announced the release of the 2011 Journal Citation Reports (JCR). The JCR claims to be the world's most influential resource for information on highly cited, peer-reviewed publications and the source of annual Journal Impact Factors.
The 2011 release, with separate editions for Science and Social Sciences, features the largest-ever JCR with 10,677 journal listings in 232 disciplines. 2,552 publishers from 82 countries are represented. A total of 528 journals receive their first Journal Impact Factor in this latest JCR release.
The JCR includes a combination of impact and influence metrics, and millions of cited and citing journal data points that comprise the complete journal citation network in the Thomson Reuters Web of Science's Science and Social Science indexes, enabling its users to have an accurate view of each journal's ranking in the world of scholarly literature.
Since its inception in 1975, the JCR has grown steadily. The first JCR was released as a tool for assessing the performance of the world's leading scientific journals. Its first edition included 2,630 journals. The Social Sciences were included in the JCR in 1977, adding 1,285 additional journals that year. Throughout its 37-year history, the JCR has made continual updates to ensure that both coverage and indicators accurately reflect the changing trends in global research.
The various metrics and detailed citation information included in JCR provide a multifaceted view of the importance researchers place on particular journals as evidence by citation. In 2006, Thomson Reuters launched a special initiative aimed at expanding coverage of Regional Content. The Web of Science now covers 2,000 Regional Journals, many of which have appeared in the JCR for the first time in recent years
http://thomsonreuters.com/products_services/science/science_products/a-z/journal_citation_reports/