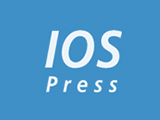 TU Delft Library and IOS Press have signed an agreement to publish at least ten Open Access (OA) books – as ebooks – by authors affiliated with TU Delft. Both parties hope to stimulate the use of OA within all TU Delft departments.
"When talking about scientific publishing, one can no longer exclude Open Access from the equation. TU Delft prefers OA because titles are widely available directly upon publication without restrictions," says Just de Leeuwe of TU Delft University. TU Delft has been supporting the use of Open Access since 2004. The Library does its own research into the effectiveness of OA and manages several repositories and the TU Delft OA fund.
Since 2010 IOS Press has increasingly been publishing OA books and journals. The publishing company has a special relationship with TU Delft: in 2005 all activities of Delft University Press were taken over by IOS Press. Publications affiliated with TU Delft are now published under the Delft University Press imprint.
IOS Press takes care of the peer review of the scientific book proposals. If publication follows, the books are included in the Directory of Open Access Books and the TU Delft repository. The books are submitted for inclusion in the usual indexing services. As well as appearing as ebooks on the Ebooks platform, the books can  be ordered as print publications.