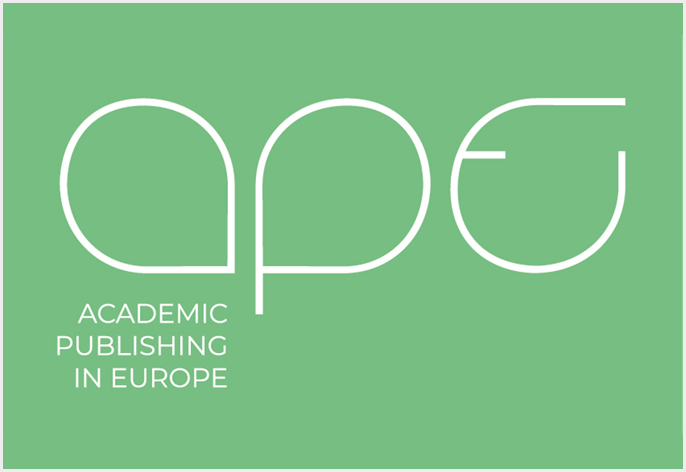 Digital Science is pleased to announce that Ukrainian Vsevolod Solovyov has won the inaugural APE Award for Innovation in Scholarly Communication at the 18th Academic Publishing in Europe (APE) Conference in Berlin, Germany.
The award – supported by Digital Science, a technology company serving stakeholders across the research ecosystem – was given to Vsevolod Solovyov for his work on Prophy.Science. Prophy.Science is an online platform for recommending reviewers used by the European Research Council in their grant reviewing process, which is therefore critical to research funding across Europe.
The APE Award for Innovation in Scholarly Communication was created to celebrate the 18th birthday of the APE Conference in 2023, and the award will accompany the conference for the years to come. Supported by Digital Science, it is presented to an individual who has brought innovation in scholarly communication to the community, through infrastructure, technology, business models, output on the topic, theory, or practice. Nominees can be part of organisations, or they can be independent.
The APE conference is known for bringing stakeholders together from across scholarly publishing to share ideas and understand progress in the sector. In order to help recognize those who help push the boundaries in this space, Digital Science is proud to have supported the introduction of the APE Award for Innovation in Scholarly Communication.
Based in Kiev, Ukraine, Mr Solovyov has continued to work on his innovations as Chief Technology Officer for Prophy.Science amid Russia's war on Ukraine.
Speaking last night at the awards ceremony in Berlin via live video link from Kiev, Mr Solovyov said: "I'd like to thank APE and Digital Science for this award. It has been very difficult sometimes to work following the invasion of Ukraine by Russia, and I would like to use the prize money to improve the backup generator we have, as some days we can be three days without power.
"Thanks again, and I hope that we can win the war and join you next year in Berlin."
In addition to the winner, two other people were highly commended: Joshua Nicholson for his work at sciteand Vivienne Bachelet for her work on the multilingual Medwave platform. All three have a long-term history of innovation in the scholarly communications community.
Digital Science CEO Daniel Hook, who presented the award, said: "It was an honour to work with our esteemed judging panel, each a world-class expert in innovation for the STM sector, to review this year's entrants for this new award.
"The judges were specifically looking for individuals who have either contributed at scale or over a significant period by fostering innovative practices, or creating innovative technologies. It is a pleasure to be able to work with APE to create this award, to receive nominations for so many worthy entrants, and to be able to recognise Vsevolod, Joshua and Vivienne's amazing contributions."
Dr Hook said Mr Solovyov had made a significant impact at Prophy, and its work had come to the attention of the European Commission. "We have heard a lot in the last two days (at the conference) about how challenging the review process is; finding reviewers is more and more challenging all the time. This is really a long-term commitment that Vsevolod had made and also something that has a deep impact around this space of finding reviewers."
As the winner, Mr Solovyov will receive prize money of €1,000.
Receiving the award on his colleague's behalf was Oleg Ruchayskiy, Co-founder of Prophy.Science and Associate Professor with the Niels Bohr Institute, University of Copenhagen. He said: "The noble purpose of peer review is to ensure every paper has been read at least once by at least one peer, and that is as important as quality control. With this feeling that scientific knowledge management is as important as doing science itself, we thought about making Prophy in 2015 and approached Vsevolod to become our CTO.
"Our knowledge base today is twice as big as Scopus and about the size of Web of Science, and we are creating and maintaining on a startup budget and analysing on a startup budget. And when I look inside this database, I am in awe of how well it is made, how flawless it is. And we started from a single client and have grown a hundredfold.
"It was designed and created by Vsevolod, and from day one he was taking care, bringing his professional software development skills, his knowledge of artificial intelligence, his constant interest in new methods, and at the same time his conservativeness to say, 'OK, this is not ready yet'. This combination of being open-minded and being conservative and keeping the middle ground is amazing."
The APE Award for Innovation in Scholarly Communication will be presented again at the 19th APE Conference, which will also be held in Berlin on 9-10 January, 2024.