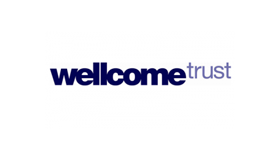 The Wellcome Trust today announces that it will be strengthening the manner in which it enforces its open access policy with immediate effect. Failure to comply with the policy could result in final grant payments being withheld and non-compliant publications being discounted when applying for further funding.
The Wellcome Trust is committed to ensuring that the published outputs of its funded research are made freely available, so that this knowledge can be built on and used in a manner that maximises health and public benefit.
Since 2006, its open access policy has required that all research papers funded in whole or in part by the Wellcome Trust be made available via the UK PubMed Central repository as soon as possible, and in any event within six months of the date of publication. At present, only 55 per cent of research papers acknowledging Wellcome Trust funding comply with its open access policy.
Sir Mark Walport, Director of the Wellcome Trust, says: "We are firmly committed to ensuring that research publications that result from our funding are made freely available to all. Yet, despite our open access policy having been in place for over five years, still almost half of these publications remain restricted behind subscription paywalls. This is simply unacceptable and so with immediate effect we will be tightening up enforcement of our policy."
Sir Mark has written to university vice-chancellors and the directors of the Trust's major overseas programmes to outline the steps that the Trust will be taking:
When Trust-funded researchers prepare final grant reports, it will require the principal investigator's institution to provide assurance that all papers associated with the grant comply with the Trust's policy. If they are unable to do this, the final payment on the grant will be withheld.
Non-compliant publications will be discounted as part of a researcher's track record in any renewal of an existing grant or new grant application.
Trust-funded researchers will be required to ensure that all publications associated with their Wellcome-funded research are compliant with the Trust's policy before any funding renewals or new grant awards will be activated.
All three steps will apply to research articles published from 1 October 2009 onwards.
From early 2013, the Trust will also require that when it pays an open access fee, a paper is made freely available for all types of re-use (including commercial uses) subject to appropriate acknowledgement. The Trust believes that the full research and economic benefit of published content will only be realised when there are no restrictions on access to, and reuse of, this information. Its goal is to unleash that content while still allowing publishers to recoup their costs in an effective market.
The Trust will partner with the Research Councils in taking forward discussions with publishers to implement this change over the coming months.