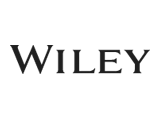 John Wiley and Sons, Inc., has announced the launch of Advanced Science, a new premium, interdisciplinary open access journal. Advanced Science publishes cutting-edge research, selected through a rigorous and fair reviewing process and is presented using the highest quality production standards to create a premium open access journal.
The journal is the latest addition to Wiley's portfolio of Advanced Materials journals and benefits from relationships with widely respected titles including, Advanced Materials, Advanced Energy Materials and Small. Advanced Science covers fundamental and applied research in materials science, physics and chemistry, medical and life sciences, as well as engineering.
Advanced Science exemplifies the highest quality of interdisciplinary publishing in terms of coverage, quality, speed, international outlook, and services to authors. In contrast to the other Advanced Materials journals, Advanced Science will publish under the fully open access (CC-BY) license.
The journal is open to submissions now and the first issue is already online at www.advancedscience.com.