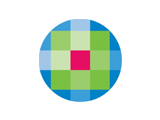 Wolters Kluwer Health, a leading global provider of information and point-of-care solutions for the healthcare industry, has expanded use of Lippincott's Nursing Procedures and Skills to include a broad range of hospital-based clinicians including nurses, respiratory therapists and others.  These expanded capabilities can help hospitals better support interdisciplinary collaboration.  The product — the leading online procedures solution for clinicians at the bedside — also has been renamed "Lippincott Procedures," a move that reflects an already growing use among non-nursing clinicians.
The enhancements expand the product so that both nursing and non-nursing clinicians can use it to access and maintain all of their institutionally mandated procedures.  In addition, a new set of evidence-based procedures designed for respiratory therapists has been added — the first new discipline in addition to nursing.
As the industry continues to focus on improving outcomes, coordinating care and communication across disciplines is critical to patient care goals.  Lippincott Procedures supports this effort by being more user-friendly and capable of encouraging collaboration and better communication.  Now, the hospital can use the product as its core procedures manual across disciplines and many groups of clinicians from respiratory therapists to physical and occupational therapists, to nutritionists and pharmacists.
"Health System customers have already started expanding the use of Lippincott Procedures across departments and disciplines," said Carolyn Dalton, Senior Digital Product Manager, Wolters Kluwer Health, Professional & Education.  "Nurses know and love the product but we didn't want its name to be a limiting factor for others who can also benefit from it."
Ushering in a new era of broader use, a total of 75 evidence-based, step-by-step procedures on Respiratory Therapy — designed specifically for respiratory therapists — have been added to the database and are now available online.  Customers can search and browse the entire database of procedures across Nursing and Respiratory Therapy or can search either discipline separately.  The product also introduces customization features that allow customers to add additional disciplines and Standards content within the product, enabling their inter-disciplinary team users to access all of their institutional procedure and standard information from one point-of-care solution.  Each discipline can be searched independently and can be set up with default search parameters by department.
The new functionality and customization features, according to Dalton, are going to help customers maximize the use of the product.  As hospitals move towards centralizing their processes, having the step-by-step procedure information all in one place will increase the efficiency of the clinical staff.
Dalton also said it has improved the product's design and user-interface while retaining all of the features and functionality of the previous version.  This foundation enables Wolters Kluwer Health to expand the product further into other disciplines, which it plans to do in the future.